Posts Tagged 'www.sarilocker.com'
We had so much fun!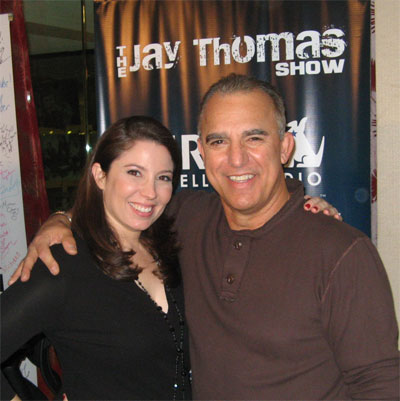 Dr. Sari Locker cohosting with Jay Thomas at Sirius XM
The New York Times Freakonomics Blog today is running my article about the future of sex.
You can read my latest article in today's New York Times Freakonomics Blog. It's about the past, present and future of sex. They rounded up seven people "who have thought a good bit about sex and society" to discuss the topic in their Freakonomics Quorum. The others in the group are Taggert Brooks, Andrew Francis, Steve Landsburg, Rita, Pepper Schwartz, and Wendy Shalit. I also posted my piece alone in my Articles page on my website.  I'd be interested in hearing your thoughts on it, so feel free to contact me here with your comments.
Posted by: Dr. Sari Locker
Today, I updated the "Questions of the Week" in my SEX ADVICE COLUMN .  Please check it out!
I updated the "Questions of the Week" in my sex advice column today (as I do every Monday, Wednesday, Friday). This week, there are new questions about nipples, sexually transmitted infections, the G-spot for men, and more. To find hundreds of other sex and relationship questions and my answers, be sure to "search" the archives of my sex advice column. Also, from that page you can "submit" your own questions for me to answer. Enjoy!
Sari Locker Photo
 (This photo was taken for my book "Sari Says." Blouse: Pucci. Pants: H&M. Feather Pencil and Toe Rings: Claires. Authentic Egg Chair from the 1960s: Awesome!)
Posted by Dr. Sari Locker